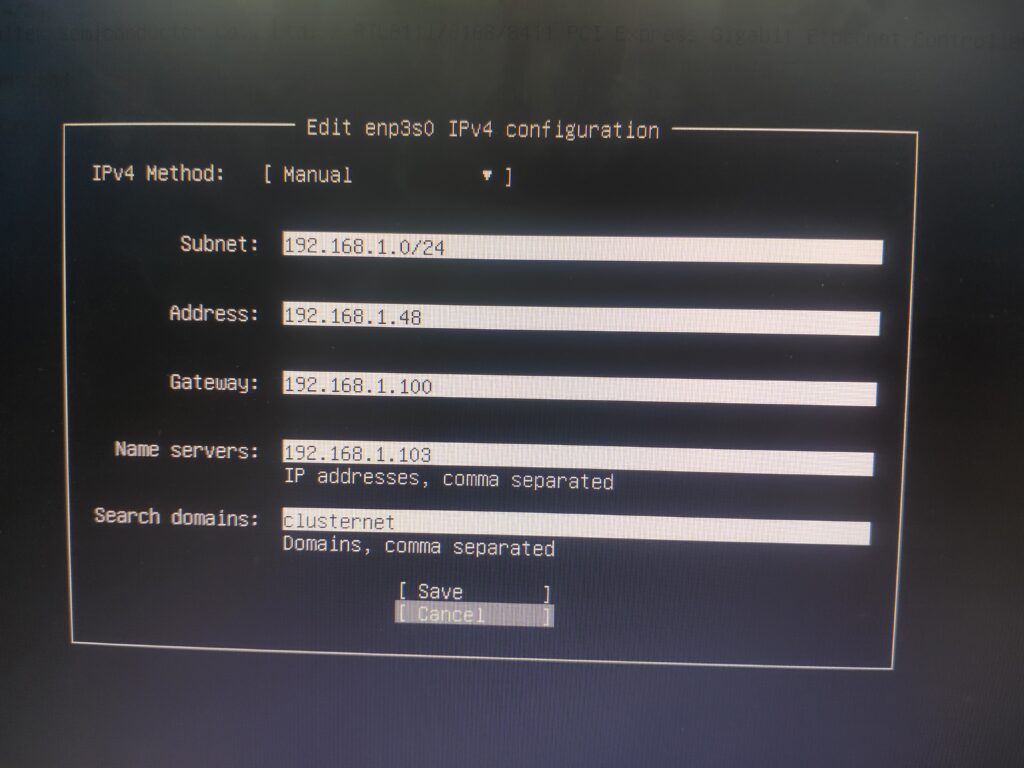 The server install ISO image helps to install Ubuntu-Server permanently on a computer for the purpose of a server. It will not install a graphical user interface (GUI).
During the setup and installation of Ubuntu Server 22.04 LTS (Jammy Jellyfish), If you are getting error 'ubuntu server subnet should be in cidr form' when trying to enter static IP address.
The prompt wants a network address with CIDR prefix. , if you want to setup 192.168.1.1 IP for your network 255.255.252.0 subnet mask first you need to calculate the network address the first IP of the range, usually a .0 with ones like this in the last subnet, but could be a different third octet, in this case 192.168.1.0 is the network address and then put that in for subnet with the CIDR mask.
Therefore, use 192.168.1.0/24 for the Subnet field. This will used to auto calculate Broadcast address and Gateway address on a 'default' network, but in the case here also makes sure that the Address you enter is in fact in the subnet you're looking.
I am sure this will help to resolve the issue of 'ubuntu server subnet should be in cidr form'.